Our New Little Girl Ella


Australia
February 6, 2007 3:30pm CST
I actually posted a discussion because we were looking to find a daschund but after some more research we changed our minds and thought maybe a Beagle. So we went to look at a couple and this little darling caught my eye hehe. Shes a beautiful little dog with a great spirit and had allready settled in after 2 days lol. Just thought id share it with you all because im very excited to have her into our family:).
5 responses


• United States
9 Feb 07
Congrats! I love animals and would love to have a Dog sometime in the future. I need to get a mid size one and one that is good with kids. I already have a cat, but I am sure the cat would get used to a dog; his previous owner had dogs. So, I guess I will have to conduct a little research of my own here soon. I might get my son one for his 5th birthday in June. We will see what happens.

• Australia
9 Feb 07
Aaaww that sounds great, good luck with choosing the right breed and thanks for your response.

• United States
6 Feb 07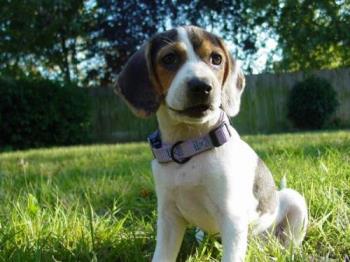 Congratulations on your new addition!!! When I was researching, I discovered a beagle would be a great breed for our family also. We ended up getting a beagle mix...she is mixed with a jack russel, so she is a bit smaller than the normal beagle. She is the most sweet and loving dog I could hope for! I hope your Ella will be that for you also. :)

• Australia
6 Feb 07
Aaaaww Bless shes gorgeous, glad she makes you and your family so happy and I'm sure our ella will be as sweet, Thanks hun.



• Australia
6 Feb 07
Yep im glad to i would hate to have heard her cry but she didnt so it was great, Thankyou.