The habit of reading is dying, how often do you read?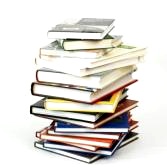 India
February 7, 2007 4:26am CST
Every now and then I hear moms complaining that kids do not want to read/ study at all. However nowadays I see fewer and fewer people sitting down to read even a short story let alone novels. What's your take on this alarming phenomenon? Do you think reading is not important? Which books do you read? Can you imagine a world without books?
8 responses

• United States
8 Feb 07
I love to read. I prefer reading to doing almost anything else. I love books. I love bookstores. I read EVERY day.

•
7 Feb 07
I love reading. I constantly have a book on the go, and tend to pick it up at least once a day, more if I'm really into it. I don't read as much as I'd like, or as I used to, I don't seem to have the time for it, plus I've read a lot of books, so it's hard to find others by the authors I like.

• United States
7 Feb 07
I do my best to read for at least one hour before bed every night. I think reading started to die back in the early 80's. When I was in the seventh grade, I got through a 1000 page book, Sacajawea, and when I took the book to school to show what I had read over the summer, the teacher called me a liar and called my parents to come and talk with her. As a child of today, you are considered a nerd, geek, or just plain weird if you pick up a book. I even know one black teenager that came out and said reading was for white people only. I couldn't believe it!! No wonder their test scores are going so low.

• United States
9 Feb 07
I read as much as I can. The funny thing is that I read comic books all the time, but novels I save for when I am not taking classes. School makes me read so much that I don't have time for other reading. Now that I am taking a semester off, I've been reading a little every night before bed.

• United States
8 Feb 07
I just love to read, I remember when I was little I would lay in bed with my mom and read at night. So with my kids I read to them when I was pregnant (Silly I know) and we read stories every night before bed now. My daughter is going to be 6 this month so we read bigger books now, a chapter or two every night. Reading is so important to me so I want to pass the love of books on to my kids. For birthdays and Christmas they always get a few new books. And when my daughter goes to birthday parties she usually gives a book along with a toy. My son doesn't like to sit still for very long so some night I read stories to them while they are playing in the bath tub.

• United States
7 Feb 07
I am 24 years old, and I read 3-4 novels a week. I also read some non-fiction of all various topics when the mood strikes. I have been this way my whole life. I would ussually rather read than watch tv or a movie.

• United States
7 Feb 07
I read a lot and am trying to instill a love of reading into my 3 kids. My 2 older children always ask for a story, as they cannot read yet. And my baby is just entranced by my voice when I read. I just bought a beginning reader book collection for my 2 year old. I read a lot, I mean, at least an hour or 2 a day. I think reading is more than a skill, its my main source of enjoyment other than my family and pets.


• Netherlands
7 Feb 07
I try to read at least once a day. Reading is important for the concentration. Besides that it can transport you to your own private world. When theree was no televison, radio and internet you needed to read not only to get information or for entertainment but also to withdraw yourself from the world. I mainly read biographies, books on wildlife, travel and poetry. And novels if they cover a subject I'm interested in. And to answer your last question. No I could never imagine a world without books.