What Endangered Species has captured your passion?


United States
February 7, 2007 6:50am CST
There are a good many endangered species in the world. I would just be interested in knowing which one/ones hold a special place in your heart? I don't think I could pick one to be passionate about. How about you? What started your passion about this/these animals?
4 responses

• Romania
7 Feb 07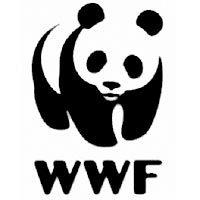 I am fascinated by the wales, the elephants or the giant panda. I am a member of the Greenpeace Ocean Defenders and a WWF Passport owner and I am extremely happy when one of the actions I participate in is a success and we manage to do something for saving these animals. It's their world too...

• United States
8 Feb 07
How wonderful that you are able to do so much for wildlife! I think it's great that you do these things to help protect wildlife. Thank you so much for your response.

• Canada
13 Feb 07
Out of all of the endangered species out there on this earth the one that holds a special place in my heart is the wolf. I love this animal and have since I was a kid and I first saw them. I love the way they look and how they act, traveling in a pack instead of solo and they're always ready and willing to defend other members of the pack from harm. It's one of the various reasons that I hold dogs so close to me. They're fiercely loyal to their pack as well. If someone threatens it, be prepared to pay the consequences. I love the wolf for how it is larger than the regular domesticated dog, how it is a very family orientated dog and how they communicate. I love how at night when you're camping under the stars if you listen close enough you can hear them howl at the moon. I've only heard a wolf howl once when I was camping when I was younger it was enough to make me want to be out there somehow just so I could hear it again. I also love the wolf for it's family like nature. From the moment they are born they are all about traveling and living within the wolf pack. They defend each other and look out for each other as well. I think that's something people could learn from these animals is how to be a better family overall. If an animal can have a complex social structure in it's life, who's to say we cannot? I love that they are a strong animal as well. No one can truly intimidate a wolf and I like that they are fearless in that respect. Mostly I love the way wolves command respect from the world around them and as well how they conduct themselves. This might sound weird but I enjoy watching wolves and I saw this happen when I went to the zoo one time. Even though they were still in captivity the wolves seemed proud to be where they were. They were so happy that no one could walk into their area and they growled at someone who dangled their arm over the plexiglass one day. I believe had he left it there for another minute the wolf would have taken it off of him. Regardless, I love watching wolves and I think when I was younger and I lived in Saskatchewan I got the chance to see wolves closer up and that's when I began liking them. I just found them to be so mysterious that I began to really like that about them. I would love to be able to volunteer some of my time at the zoo caring for these animals or even just doing on a tour of the entire wolf area at the zoo. I would enjoy that a lot. I would love the opportunity to get a bit closer to an animal that has been so intriguing to me for such a long time. Wolves are definitely my favorite endangered species and I'd like to try to help them bring them back if I could. Thanks for allowing me to share! xx

• United States
14 Feb 07
what a wonderful tribute to a majestic creature of the wild. i can tell how passionate you are about the wolf, and i can tell how much you have studied their ways and appreciate them for all that they are. Thank you for such a beautiful insight to this great animal. we could all learn a lesson from these wonderful animals.

• United States
7 Feb 07
When I was younger I was obsessed with whales. I wanted to be a "whaleologist". I know now there is no such thing, but I just wanted to ride around in little boats and look at whales all day. Sadly my careeer didn't go that way, so I support the effort to portect whales in other ways.

• United States
8 Feb 07
Not all of us have the means to actually realize our dreams of helping and studying animals the way we originally intended. There's absolutely nothing wrong with supporting animal protection in other ways, and I would be proud if I was you that you are doing what you can. Thank you so much for your contributions to wildlife protection and for the great response.

• United States
7 Feb 07
Hi theres...the cheetah has captured my heart not only for their beauty, but also for their plight. Working as an animal trainer to exotic cats precipitated this and the more I learned about how endangered cheetahs are the more I have grown a great fondness to help whatever way I can through education, donations, etc. Cheetahs are on the decline not only due to loss of habitat from development, poaching, competition with larger predators and ranchers, but for the lack of their genetic diversity as all cheetahs worldwide are related to one another. Even through captive breeding the efforts hasn't proven successful enough to maintain or increase their population. Currently, the largest population of cheetahs is in Namibia, but with the country growing in developmenht the cheetah population has declined by 50% within a 10-year peroid to less than 2,500 now remaining. The cheetah truly is nearing extinction if more wildife agencies cannot help find ways to preserve their native habitat and help them genetically survive as well.

• United States
8 Feb 07
the cheetah is a gorgeous cat, and have awesome abilities. I envy you with having the chance to work with these manificent animals. Their plight is so sad. How wonderful of you to want to help these beautiful cats in any way possible. Thank you so much for your response.