Roles that i play in life.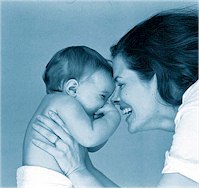 Chennai, India
February 7, 2007 7:10am CST
This is one of the new topics of interests added by the Mylot. And very useful also.Generally if we speek about the roles of an woman (because iam an woman)in life, we can say that the life of a woman starts with a role of a sweet daughter, then ...a sister, next as a friend in the school. Then a responsible employer in office. Then as a wife which leads to mother's role. Then the last role in the life is grand mother. At almost all the roles, a womman occupies an important role to make a good family in the society. I am proud to say that till now i have done my duties in all roles in my life. And planning for our sons fir thier marraiges,which are already got good jobs.
No responses