What do you do when you are snowed in?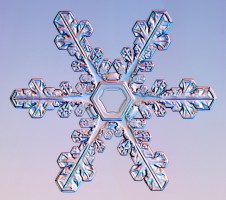 United States
February 7, 2007 7:43am CST
The area I live in got hit by a decent snow storm last night and a lot of people around here are not experienced with this type of weather. So rather than get out in it with them I plan to stay in. How do you pass your time when you are snowed in?
3 responses

• Canada
7 Feb 07
Oh! I would SO love to have a "snow day" again... but I live in Canada and we don't get too many of those. We just have to grin and bear it. Dig a way out the front door and then dig out the car LOL It's nice when the girls get the day off school though. They like to sit around in their pjs all day, reading and listening to music, sometimes watching movies. I think that's how I'd like to pass the time too. I work at home, though, so I don't get days off LOL My morning "commute" is from the coffeemaker to my office so no shovelling at least! :) You stay warm now :) Maybe make hot chocolate too!

• United States
12 Feb 07
Looks like we are going to get hit again and maybe this time more than before last week 6 inches shut the tomw down tnow they are giving a range depending on how the storm flows so either 4-6 inches or up to 14 it will be interesting to see what really does happen!

•
15 Feb 07
It's been a while since I've experienced serious snow - the last time I did was when I was 13 or 14, and there were serious drifts which took the power out for several days. The gas supplies were OK, but as the central heating system at home had an electrical ignition (and the water was out too) we were without light, heat etc. I really loved it though, having said that - candles (the shops were sold out within hours, as people were panic-buying candles, sugar and bread for some reason too went straight off the shelves - they must have remembered the 70s with daily power cuts in the evenings, and a bread shortage! But we got to miss school as they were closed due to the lack of heating, and listen to the radio, play games and read by candle-light. As cold and inconvenient as it was, it was an adventure for the kids! We did go up the local big hill, and made a sledge from a big cardboard box and a bin-liner, which was fun until it completely disintegrated, and we got cold and wet, and took ages to warm through once we got back! I think it's nice to have a break from the TV, computers and gadgets we get so used to and live our lives around. There's a real sense of freedom when you have to decide which book to read, or re-discover the radio, or those old board-games at the back of the cupboard. And as long as you have a camping stove, or a log fire, you can cook and keep toasty warm too!

• United States
10 Feb 07
When I am snowed in, I usually watch tv and the coverage around the area to see what is happening. This year I will be spending it on myLot communicating with all the members here and having fun and sharing ideas and suggestions. I may play some computer games as well and sleep in.