Unknown in life.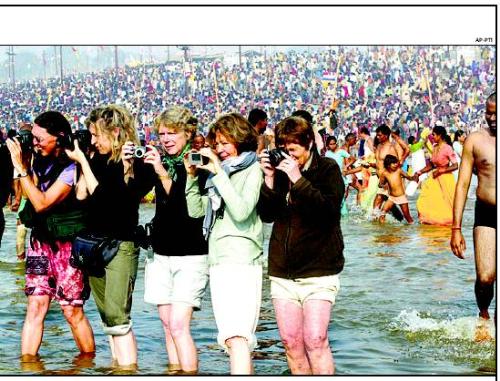 India
February 7, 2007 8:41am CST
See in every part of the world there are many surprises.The reasoning and logic could not reach and tell why it is so.The people assemble sometimes understanding the truth behind the followings and sometimes may be blindly with all unknown and not understood faith. People gather here for the celebrations in millions and it is suprising that the attendance bulids up large and large.The people who come here consist of people from all the corners of the world. Does it the reason of the cultural evolvement for the faith people have in the customs or is it only a hysterical phenomena?
1 response

• Canada
8 Feb 07
Hmmmm, hard question. It is those that follow blindly with no understanding of faith that seem to be fanatical or more prone to the "hysterical phenomena" which you speak of. Those with understanding also seem to have compassion and wisedom that the masses should be following instead. With understanding there is knowledge of the cultural events that take place. Large crowds seem to feed on eachothers energy. Many large gatherings can a peaceful and pleasant experience. Others seem to just become mobs. I hope I answered clearly as this was a difficult question.