What is the grossest thing you had to do because you love your pet?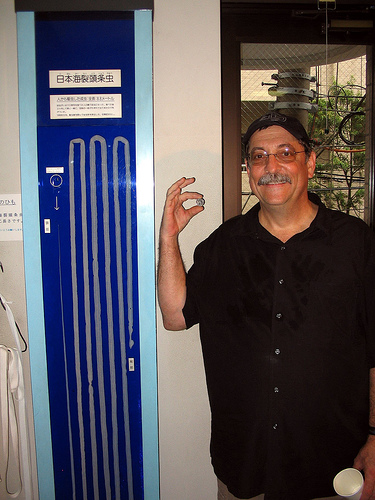 United States
February 7, 2007 2:35pm CST
I had a dachshund (wiener dog) who had worms. I took him to the vet and was told he had a tapeworm. The vet gave me medication to give my dog, to take him home and stay outside with him until he pooped and watch for the worm coming out. I did this and sure enough he started to poop out the worm and it kept coming and coming, now I was told I had to make sure the head was attached to the worm so I got a stick and lifted up the worm when it seemed as my dog was finished doing his business. I could not believe my eyes that worm was at least 3 times as long as the dog....YUK YUK YUK and I had to get close enough to look and see if it's bleedin head, which I presume was the bump at one end, was attached. I called the vet and he said yes that was the head and did I know it has teeth to attach itself to the intestines or stomach. YUk Yuk ..Now can anyone beat that?
6 responses


• United Kingdom
11 Feb 07
Well, no I certainly have never had to beat that I have to admit, just reading this, made my Stomach turn. The worse I have had is cleaning up sickness or when they have had a bad Stomach, the Aftermath,lol. But I think I would rather do that, then what you would had to do.

•
8 Feb 07
I don't think I can. I thought it was gross when we got our kittens and I had to help them use it. They were so small that they apparently still needed momma to lick them to get them to use the bath room. So I had to get a wash cloth and put warm water on it and stroak their little bottoms to get them to use it. However, you have me beat. I agree, YUK,YUK,YUK!



• United States
7 Feb 07
My cat for whatever reason decided to not drink water for a week and then she couldn't poop... anyways she was constipated and I have a really disgusting xray that showed how far up the poop went in her body. We spent ALOT OF MONEY fixing her so she could poop. For 4 days I stayed home by her side and gave her medicine and sat her in her litter box and nursed her back to health. Eventually all of the poop just came out at one time like a giant explosion. Shes doing great now!