What kind of laptop do you use?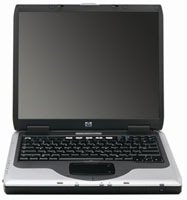 Romania
10 responses

• United States
7 Feb 07
Sadly I am among the few poor people who cant afford a lap top but if I could it would be a Dell not shure which one yet. I will get one some day and when I am ready I will reaserch them and find the one that works for me.

• United States
10 Feb 07
i have an acer laptop. not sure what the exact numbers are on it but i love it. i had a compaq and it wasnt as good as this computer.

• Hungary
8 Feb 07
I have a Fujitsi Siemens Amilo laptop.

• Malaysia
5 Apr 07
I'm using Dell Precision M20. I did not chose it as this is given by the company i'm currently working for. I've been using it for about 10 months. It serve me well and problem free. For you information, its on 24/7. except i put in standby mode while going to work and back from work. Gaming, Internet surfing, working, downloading, etc, everything is on this bulky thing.

• India
16 Feb 07
I have a HP Pavilion dv5200TX, Centrino Duo 1.73 Ghz, 1 GB RAM, !00 GB Hard Disk, nVidia GEFroce 7400, 15.4 inch wide screen display etc. This model from HP is worthwhile.

• India
16 Feb 07
I have a HP pavilion 2000 series...its a fabulous one and I am very happy with it!! :-) I used to work for HP...hence, the loyalty! ;-)