How do you deal with rude people?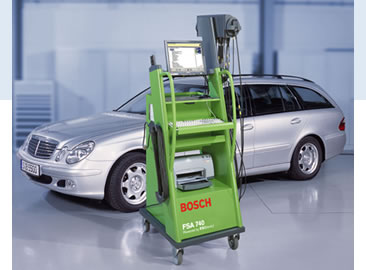 Philippines
February 8, 2007 12:37am CST
I'm currently working in a smoke-emission office and there are times that we have customers who are terribly rude. No matter how nice and warm I am towards them, they still give me that rude attitude. I really hate it when they do that!!!!!! But I can't do anything but treat them nicely because they are our customers. Hahaaaayyyyyy!!!!! How about you? Have you been in this situation?
8 responses


• United States
16 Feb 07
Well what you should do is do your job as well as you can and kindly and patiently as you can so they can't cost your job so you can have the feeling of keeping your compsure and being professional. The customer might of had a bad day and later will realize how there coming off. If you do your best and they try to start more trouble then your protected by your kindness, patience, and will to help the customer. Don't miss a beat you won't believe how much great service you can do and someone comes along one or two and report you when they came in with the bad attitude-some lie. A record of excellence is what you need-soon you'll move up because of your composure. Don't let a customer let you hate your job-or kill your performance...your job or happiness. I've done customer service myself. I know from experience.

• Philippines
21 Feb 07
You're right, nothing really beats kindness and patience especially in the work place as well as everywhere. These kinds of attitude will help you gain more customers as well as friends. ;) Thanks for your time. Take care & Good bless...

• India
8 Feb 07
There are people who think that they are paying money and people should render services for it. They lack curt. Cannot help it. If you return the same in the coin, then you may spoil the business. Best thing is to ignore them and their statement and do what you are supposed to do, or how you have been told to do.

• United States
17 Feb 07
hiya:) I dont work anymore..but i hate rude people ..period!! If i say hello..and someone just looks at me and walks away..i will say..IM GREAT THANX FOR ASKIN!!! lol..or if i have my hands full and someone slams the door in my face..when i get outside..i will give a little..HEY! THANKS FOR OPENING THE DOOR FOR ME..MIGHTY NICE OF YA!! lol.. its just soo sad that people treat others like they do..especially if you work at places that you have to wait on people..or deal with them..They get down right rude and really mean..and there is no reason for it..i feel for ya hun i really do..


• United States
8 Feb 07
I work at UPS and Im in this situation daily, so I apologize for any inconvience we may have caused them, smile kindly always, and kill them with kindess. Yes ma am no ma am and always always say please and thank you to them! :) They can NEVER complain about you if you are being kind to them.

• Canada
22 Feb 07
I work in collections and I get people yelling at me all the time. Fortunately I don't have to care if they are rude to me. I'm polite to them, but they still have to pay their bills!

• United States
20 Feb 07
Here is a suggestion for when people make rude comments: Smile nicely at them and act like you didn't understand what they said, say politely, "excuse me, what did you say?" Try to make them repeat their rude comment. They will either realize they were rude, and apologize, or get mad because they have to repeat what they said. They may even act like you're stupid, but as long as you do it with utmost politeness, you will come out on top and make them look stupid!