Do you like cats?

Romania
February 8, 2007 12:02pm CST
I really like cats beacaus they are so cute and are so apropiate to humans, i've seen a lot of movies with cats and another pets and i can recommand you a lot if you will want. movies that are new and old
2 responses

• Romania
8 Feb 07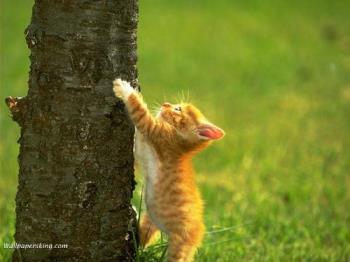 Yes,I like cats very much.I have one at my grandparents.I play with it when I go at my country and I descover it evrey time when I see it.She is very playfull,and she likes to eat fish and chicken.She is 2years old and her name is Nicky.She likes to play with others cats,but only the clean cats.FOr me it is a pleasure to play with her.