What hapened to Anna Nicole Smith??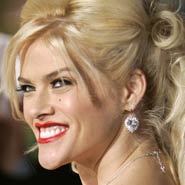 United States
3 responses

• United States
10 Feb 07
Don't mean to sound mean....but that bi.tch needed to cash in her chip's a long time ago.EEEWWW.F-ed up white girl.lol.No dis respect.

• United States
9 Feb 07
You know it is really hard to tell. It could have been something like a unknown heart problem. She might have been on anti-depressants and could have accidently overdosed. She was still morning her son and had just had a baby. Then there is the paternity battle going on. That is a lot of stress for one person. She looked like she was a very sad soul.