my friends boyfriend cheated her!!!!!!what do you think she should do??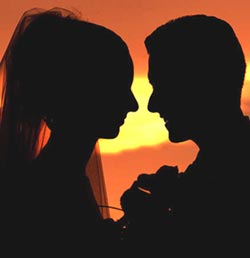 India
February 9, 2007 12:12pm CST
at first it seemed that they were both in love.......she actually loves her with her heart and soul.......this guy is quite a flirt....but my friend always have forgiven him for such acts....now after their 3 yr relationship he is calling for a formal breakup.....she is heartbroken.......and she cannot stay without her....wat do you suggest she should do???
7 responses

• United States
9 Feb 07
She needs to move on! If he cheated on her, then she should not want to be with him. She cannot on trust him and he doesn't deserve someone who is willing to be so committed to him! Be a good friend and give her a shoulder to cry on and someone to talk to.

• India
9 Feb 07
is it so easy for a person who has committed to someone truly to forget him totally and move on.do you think he should be given one more chance if he ever wants to come back????

• United States
11 Feb 07
No, he should not be given any more chances. He will just do all this again to her.

• India
15 Feb 07
this happens every now and then in this world.so,tell ur friend not feel dejected for that.tell her to take life easy.stay bindaaaaaaaaaaaaaaas!!!!!

• Nigeria
14 Feb 07
I am really sorry for what happened to your friend.I suggest that your friend should be strong in facing this kind of challenge in a realtionship,it is common this days that most guys are not real any more, but i bet that if she remains calm and strong she would learn to live long without stress.The best thing she can do is to simply forgive this guy, forget about their relationship because this same guy has cheated on her before and now again, i mean its painful for her to pass this process on and on...then the next step is for her to look forward to another guy who will love her for whom she is and not for fancy...She should make sure that the new guy is the type of person who can care for a woman, stand by her in time of need and encouragement. She not worry anymore about this guy who does not love her, and face reality for someone else who is ready for real love. I wish her the best in getting the real guy she desires. Cheers, Happy Valentine.

• India
14 Feb 07
well if that person is unaware of her worth its better to leave such a guy.......there is no use of keeping such a futile relation.......well if she feels that she can't live without her and want to give him a last chance then she should go ahead........

• Philippines
12 Feb 07
She should just move on and forget about him. A guy like that isn't worth her time.

• Philippines
11 Feb 07
well, just break up with him cause hes not worth it... may hes not the one shes been looking for as they say... "the grass are greener on the other side" so just go look or find another one... hes not the last guy on earth you know...