I did something extraordinary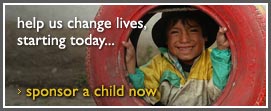 February 9, 2007 8:08pm CST
Well thats what the advert said, lol Before Christmas I sponsored a child in Zambia. https://www.worldvision.org.uk/server/show/nav.29 It costs me Just £18 a month. That works out as £4.50 a week, or just 60p a day. The sponsorship will help sustain a child's health, provide basic education, and also support fresh water and regular food. As a sponsor, I can look forward to receiving yearly updates, a progress reports and letters from my sponsored child... Well, today I had my first letter From Christine, She told me all about herself and family. Her birthday is in February, she will be 10 and she lives in a place called Lufwanyama. It was really nice to hear from her, so I was wondering if anyone else does anything like this? Do you give to charity? --------------------------------- Did you know that there are charity paid to click sites? There are six different sites in the group. (see top of this page) http://www.thechildhealthsite.com It only takes a few seconds a day to go click on these sites, and you could be really helping someone in need! You can also sign up for a daily email reminder to remind you to click each day.
3 responses

• United States
10 Feb 07
That is very nice of you. That sounds great and I have always wondered how those charities that sponsor children works. I do donate to charity when I can, and I usually donate to an animal charity.

• India
10 Feb 07
wow that was really so sweet of u.u have given a new life to a kid towards making her a better citizen.i am proud to be ur friend.keep it up.

• United States
16 Feb 07
Chriss, That is truly amazing and I know that you are feeling really blessed right now. No, I have never done that before as I was always working very hard to feed my own family as a single momma for most of their lives. As to your question about donating to charities - Absolutely! No matter what my income, and now it is a fixed government income (Disability), I always pick the first envelope that comes in any given month and when my check comes send them a donation. Sometimes it may be $25, other times it may be $5, it all depends on what I have or don't have; but I always make sure that I have enough to give something. I also shop at Goodwill and Salvation Army and never go there to shop without taking a bag full of things to donate. It's not a lot, but it's the best I can do. ~Donna