What is meaning of TRUTH?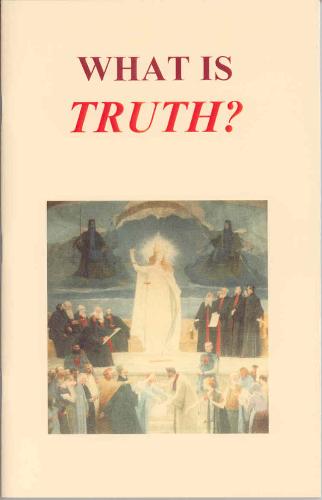 India
February 10, 2007 7:18am CST
Truth is not merely telling the facts about what you see or hear or know. These are temporal truths. Facts relate to momentary appearances. All know the discovery of Truth is the unique mission of man. But how many of you realized the truth?
6 responses

• Philippines
9 Nov 08
Hi! Prasad..You are asking your dear mylotters what is the meaning of truth now this is the answer: it means conformity to fact or actuality, A statement proven to be or accepted as true, the sincerity and integrity as well. Fidelity to an original or standard as what my teacher define it. Truth is actuality. you can tell that it is truth once there is no no supporting documents. truth has some prove statement. Hope this is clear to you my dear my lotters.

• Beaconsfield, Quebec
8 Nov 08
I think we all have a different way of defining what truth is. I may define it one way and my friends may have a completely different way of defining it. But for me, it's what certain facts that are revealed about a certain subject. These facts will characterize this subject. Then, we are all free to view in our own way.

• Philippines
3 Jun 08
Man has debated truth for thousands of years and swear by the truth or veracity of their statements. If one is to define truth in its simplest form it would be, 'truth is that which undergoes no change'. This is a mouthful and will choke on anyone's throat because in truth, nothing temporal stays the same so how can it be said to be truth? Temporal truth would be a contradiction in terms. It would lead us to truth in the absolute terms which is of course, beyond the merely intellectual plane.

• India
4 Jul 07
Truth is not a feeling. Truth is not an idea. The truth is found in the Bible. The cults are wrong because they do not have the truth. That is, they have a false understanding of God the Father, of God the Son, of the Holy Spirit, and the work of Christ on the Cross. Because they are in error in these things, they are in error concerning the doctrine of salvation. Sincerity and good works do not bridge the gap of sin between God and man. Sincerity and good works are merely the reliance upon what is in the individual to merit favor with God. Sincerity is a form of pride when it is appealed to as a justification for being accepted by God: "But God, look at my heart. See how sincere I was? I deserve to be in heaven." No. If sincerity and good works were good enough to satisfy God, then He wouldn't have given us the Bible to correct our sincerely wrong ideas, and He wouldn't have sent His Son to do what our good works cannot. Truth is what God says is true.