The Best Dating Ideas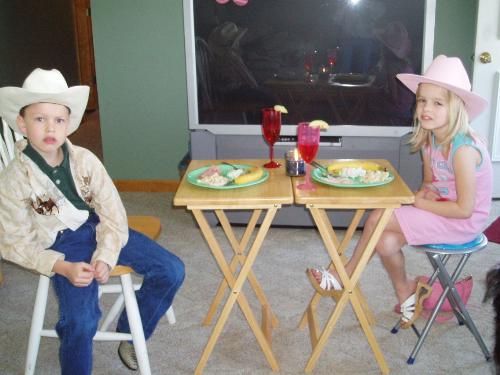 United States
February 10, 2007 8:31am CST
Valentine's Day is five days away. I guess many people here will be going on dates. In relation to this, I want to gather your opinions about what the best date is for you. Whether you have experienced it, or you just had in your mind, you could put it in here. My idea would be an overnight beach date. There is just something romantic when you sea the sunset over the sea, while you are holding the hands of someone you love. I guess it's really the ambience that counts when on a date. What are your ideas?
2 responses

• India
10 Feb 07
good topic. well, i love her very much and each and every moment when she is with me is precious for me. i love to be with her. so whenever i am with her, everything is so romantic. no matter where we are, no matter what we are doing, every thing is just sweeeeeeeeeeeeeeeet. i love walking with her alongwith the lake shore. i love a bike ride when she is sitting behind, holding me tightly in her arms and putting her head on my shoulders. my idea would also be an overnight date at a full furnished house-boat far away from the shores. somewhere in middle of a big lake. i have not experienced this yet, its only in my mind. like a dream. and i always pray god that someday he'll make this dream come true.

• United States
10 Feb 07
The lake date would be a great idea. Especially if it's a private place and you could literally say that you own the place. I think also that the place would be less romantic if there's a lot of people around. I think there's too much distraction and it lessens the attention you give your partner. Good luck to you!

• Philippines
10 Feb 07
there is this place, sonya's garden, it is in tagaytay, probably one of the most romantic places in asia. Sonya's garden is basically a farm with a garden, it's more of a bed and breakfast type of setting. near the garden is the lodge. the garden is actually quite huge, there are 'secret' nooks in the garden where hammocks are available and sometimes a day bed. the place is soooo romantic. plus the food is extremely great. my bf and i plan to go to tagaytay for valentine and have lunch at sonya's garden. then go site seeing, taal volcano of course. then go to this place called Antonio's for dinner. Antonio's is also an extremely romantic place. Antonio's have a candlelight lit staircase, the ambiance is totally mesmerizing and truthfully i can't describe it enough. it's just way too romantic. after dinner at antonio's we'll go back to sonya's and sleep. room is extremely nice, it has that old colonial feel... beds are four poster beds with lace drapes. just perfect perfect perfect.