Did it happen to you to wake up from a dream into another?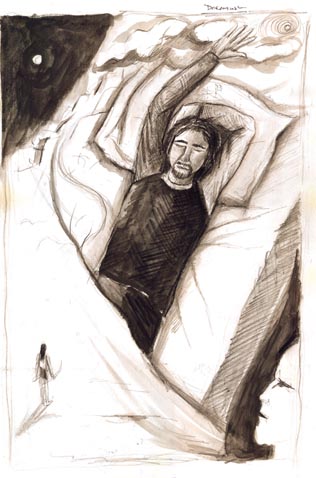 Romania
February 10, 2007 2:17pm CST
Well it happened to me and they were both nightmares...Actually my first dream started by me waking up in my room were my father was watching a football game and i started pushing him around and horns started growing out of my head and i woke up...i was alone in my room and i wanted to go to the bathroom so i went when i was washing my hands a big shadow appeared next to me and i screamed and woke up(in real life screaming)...That was when i was 12-13...or something. Did this happen to anyone?
1 response

• Romania
10 Feb 07
i think it happen but i don't remember , this dreams are similar to nightmares , i had no nightmares since 4-5 years ago and i'm glad i don't have nightmares , i just don't know why i don't have any nightmares , i watch horror movies and i never have nightmare .. i just wonder why ?