pen or pencil?

February 10, 2007 2:25pm CST
I have always kept a paper address book, because in the event of a power cut the address book on my computer is rather unavailable! Nowadays I always make entries in pencil because so many people move house more frequently today, and even more people seem to change their mobile phone almost as often as they change their socks. Do you find that this happens to you, and do you use a pencil so that you can make a neat alteration, or do you use ink and scratch out the outdated information?
5 responses

•
11 Feb 07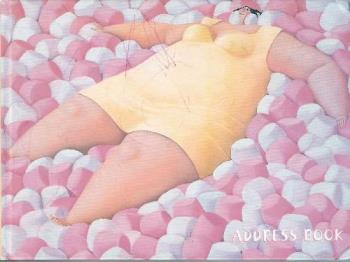 I have just spent 1/2 hour trying to get a scan of my cool address book for you, find the picture online, even with artist name and picture name - typical! I write in pencil on a first or surname page, the kids scribble in it Shrek has his business stuff in in and messages even tho' theres a pad full of kittens next to it to write on, lol.

•
13 Feb 07
Oh rainbow (I nearly called you willow again then, what is it with me?) what a hard life the boys lead you. When they are older you will be able to have your book to yourself again. As I said, I always use pencil in my address book, this is because my niece and nephew bought it for me one Christmas years ago and I don't want it to get full. I have a cardex for Other Half and his business matters and another cardex for mine. I have a wonderful mental picture of how far the contents of a cardex would travel with your boys around. As long as you can find the telephone numbers and addresses you want, it doesn't matter about the scribbles really, does it?

• United States
11 Feb 07
mostly ink and scatch out for I was the one moving lol I carried small tablets with me for I had to do a lot of calling to the Union halls all over the country I still have about 10 of those little booxs with all kind of peoples no. in them they I will never call but it came in hany when I wanted to get in touch with real good friend also

•
13 Feb 07
I could have put a bet that you were a scratcher outer, from the no nonsense replies to other posts. What a collection of numbers youhave, too. I wonder how many of those people are still on the same number?

• United States
10 Feb 07
I use a pencil to keep my address book neat.

•
11 Feb 07
Yes, it does give a more pleasing look, doesn't it? My niece and nephew change their phones so often I have hardly put the number in before they are texting me with yet another new number!

• Philippines
10 Feb 07
I am using pencil more than pen. I love to use pencil because I am alway draw some object. I used ballpen for signing some paper and office document.

•
11 Feb 07
So you are a doodler! What type of thing to you draw? Yes, you do have to use ballpoint for signatures otherwise the bank won't accept it, but pencils are the most wonderfull doodle tool, aren't they?

• United States
10 Feb 07
Yep, have to go with you on this one. I am a pencil gal. Mainly because of all the mistakes that I make or need to edit when something changes. So, pencil it is. Well, I didn't have to keep so many notes before...no that I am getting older (sort of)..lol..so like you I prefer the pencil.

•
11 Feb 07
Yes, the rate people change their phones and even homes I would be buying a new address book every three months if I did not use a pencil lol. Thank you for that, that is one for pencil and one for pen!