What part of a PC you pay most attention?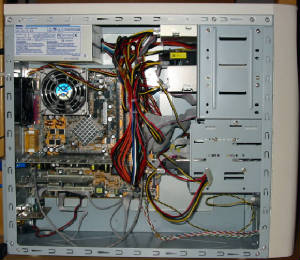 Romania
6 responses



• Romania
10 Feb 07
i pay attention mostly to my cpu and ram , more means fast and fast is good :) . the video card is not such a problem for , i rarely play games that require a super video card all tough i have a 256 mb video card :), so this is my opinion , the cpu and the ram are the one that give speed to your computer , have a nice day !

• Philippines
10 Feb 07
No question about it, it has to be my hardrive because it's the peripheral I use the most. Some people may say RAM or videocard but what I don't get is that if you've paid attention in buying your pc or even assembling it you know how much RAM or what video card will do the job. Unlike in a hardrive no matter how big or how fast it is it will always be prone to being used up, being attacked by viruses, trojans, affected by sudden shut-offs..etc.

• Romania
11 Feb 07
I pay most attention to my keyboard :)) I clean it from dust everyday, and my mouse too it has only dirt on it and i clean that dirt with my hands and then i wash my hands. And the most important part in computer hardware is the motherboard, i vacuum the dust from it every week.