What Picture is on your mouse pad?

11 responses

• New York, New York
18 Feb 07
Mine doesn't have a picture, it's black but it has this gel wrist rest that is so comfortable. I can be on for hours and my wrist never bothers me. Great mouse pad by "Belkin".


•
11 Feb 07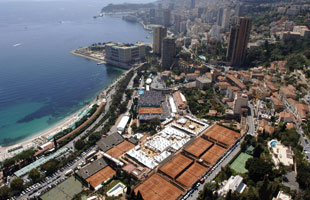 A picture of Monte Carlo, because I go there every year to watch the tennis tournament at the Country Club there, and it is such a beautiful place and setting, I had a photo I took there made into my mouse mat!

• Canada
11 Feb 07
i dont have a mousepad, i got a lazer mouse, you dont need a mousepad for it...its also cordless :)

• United States
11 Feb 07
My has the Dell logo on it. I really should get a new one since I can't stand this one

• United States
11 Feb 07
I don't have a picture on mine. It's just plain black.

• United States
11 Feb 07
Mine has a picture of my Goddaughter. I'm going to have to get an updated one soon, because this was over a year ago.



• United States
19 Apr 08
Right now I don't have a mouse pad - so no picture!