Scrapbook Consultants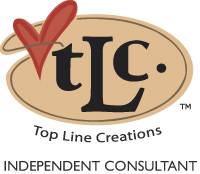 United States
February 10, 2007 11:12pm CST
Are you a scrapbook consultant? For who? Do you enjoy it?! If you aren't a consultant, do you have one? Who do they work for? I'm a consultant for TLC (Top Line Creations) and I LOVE IT! I actually like it alot more than I thought I would! I've made pretty good money considering how little I do! I love the fact that they don't have strict rules about parties and minimums! I also like that they are a fairly new company, so I'm introducing it to some people for the first time! Just wanted to know what everyone else was doing and if they enjoy it! Here's my link if you have no idea what I'm talking about! :o) http://www.topline-creations.com/frazertlc
5 responses

• Australia
20 Feb 07
As I am a stay at home mum (SAHM), I am looking into home-based/ party plan style businesses surrounding my scrapbooking and one of the easier ones to jon up with is TLC here in Australia. I'd love to hear (and possible) see examples of work you have created with TLC products and feedback from your customers if I can. Do they put a limit on where you can seel their products? Some companies don't allow you to sell on Ebay etc. Thanks for your help.

• United States
20 Feb 07
Yep! You can sell it on Ebay! You can also use your own website, or even sell at craft fairs! I haven't had any unhappy customers, and I've had about 15 of them. If you'd like, I can email you some examples of work using the products!

• Australia
20 Feb 07
I would like that very much, my email account is monkeymia501
@homail
.com Thank you so much for your time and sharing your work with me.

• United States
21 Feb 07
you can also check out the website www.mytlcusa.com this site is were consultants around the world display things they have made with the TLC products. If you do sign up with TLC through kgs mommy or anyone else let me know because I have links and groups that are set up just for you "Aussies" were they go over ways to save on shipping and events.


• Canada
11 Feb 07
Well I was a topline consultant also. Just January I decided not to do it anymore. One thing was the shipping. $18 for a piece of paper is totally crazy. I do not like their set rates. And the other is that there was no one around me who scrapbooked. So the only person buying the products was ME! lol. Oh well...you win some you loose some huh. I did love their products but I just could not justify spending $18 on shipping for just a few products. I have friends in another province who are Stamping Up and Close to my Heart consultants and I love their products also but would never become a consultant again.

• Australia
20 Feb 07
Can't you sell on the internet with TLC? Do they have limitations on where you can sell their products? $18 sounds a bit steep if you were only ordering a small amount of supplies.

• United States
20 Feb 07
Yes! You CAN sell online. They have a website you can purchase from them, or you can set up your own!

• United States
14 Feb 07
I was a Creative Memories Consultant. I like their products, but didn't really have any customers, and didn't scrap enough to support my habit.

• United States
11 Feb 07
Well hello fellow TLC independent consultant! I too love the fact that the minimums are so low and the fact they have NO non-compete claus so I sell many other products that compliment my TLC business. I love to do festivals and fairs. I haven't gotten to many parties but I live in a rural area. Glad to hear your business is going good! www.topline-creations.com/just4fun is my site