India - Developed, Under Developed Or Developing???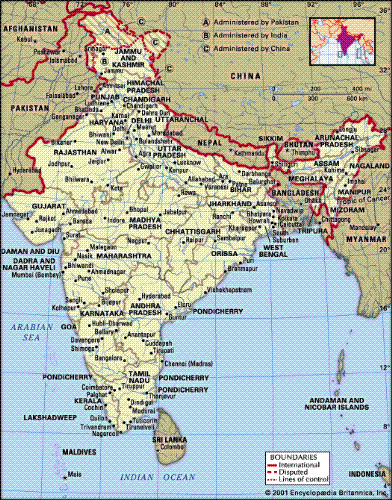 India
February 10, 2007 11:25pm CST
Hey to all you friends out there... Please let us know in which category does India fit into... And don't forget to give reasons to support your answer... I especially invite people outside India to participate in this discussion or debate so that the people of India will know what do people around the world think about us... Have fun!!!
3 responses

• India
17 Feb 07
i cannot say that india has developed in anything... maybe we can call it a developing country.... to forget not, in some aspects india is still under developed....

• India
21 Feb 07
hoorayyyyyyyyyyy!!!! i first best response........

• India
21 Feb 07
i mean... my first best response.... my my... i dont know why i make such silly mistakes.... i think i should take a nap now....

• United Arab Emirates
19 Mar 07
India is a Developing country, which, stepby step is proceeding to become fully developed. The villages in India, which constitutes the bigger chunk of our population, isstill living in poverty. The farmers, who are the maximum working population, are so poor that they do not have the ability to improve their farming standards. I think lot of foreign investment is required in this sector to become a developed country. Also, only agriculture cannot bring our country up. We need to utilise our miles and miles of barren unproductive lands for industrialisation so that more and more of village population gets enough job,like is happening in West Bengal(Singur/Nandigram) or has happened in Gurgaon in Delhi.

• India
23 Feb 07
the economical divide in our country is so big that its really tough for development of our country. if u want india to become a superpower by 2020, make sur that the backward sector of society r given equal chances to raise to the occassion and perform. and the quota system is really a awesome thing wen u consider the broader picture of development in the society.