CSI:Miami New CSI Natalia Boa Vista the newest babe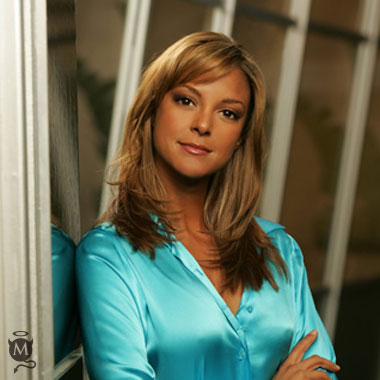 Philippines
6 responses

• United States
11 Feb 07
I like the character. I hope they keep her for the long haul and not just for a few episodes. They probably won't decide though till the end of the season. Should be interesting to see how she does with the show and the well known characters.

• Japan
11 Feb 07
She is a hot babe, no wonder. But the distubing thing is her relation with her ex..we never really know what did happen between them that made her a phobia of her ex. Ironicly, that made you wonder what is his real intention to linger around her often in the CSI lab.

• Canada
12 Feb 07
I'd like to know more about her relationship with her hubby. She's not new to the show, though - she was on last season. Remember, she was the mole?

• Philippines
12 Feb 07
Yeah SHE was the mole by a DA whose intention was to shutdown the CSI lab. Since her reports was positives Monica West resorted to illegal activity. Fortunately she was caught. In a way her decision to become a CSI is similar to Greg Sanders of CSI:LV

• Canada
13 Feb 07
Exaclty. I'm glad that they were able to stop that nasty little plot against the lab.

• United States
13 Feb 07
I did not like her at first. I could not understand how they could forgive her so fast. She was the mole and caused a great deal of trouble for csi. However, the others forgave her and she has done a good job since. I guess we will just have to wait and see. I think she will be an asset to the group.

• United States
13 Feb 07
Sorry, don't like her character one bit! First she was a mole, then she was the damsel in distress that the show focused on waaaaaay too much (in my opinion) and now everyone just loves her. Cute woman, sure, but I think the show would be better off without her character.

• Philippines
13 Feb 07
I like Boa Vista's character. Also the actress is really pretty. Even my husband likes her. She looks smarts. But i think she's not really new coz she was in last season...