What are you listening to?

India
8 responses

• India
12 Feb 07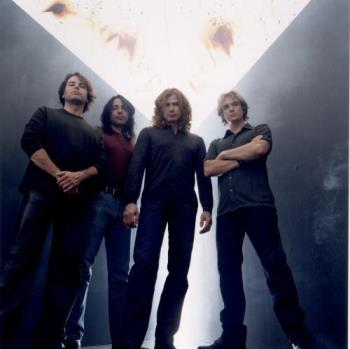 i love listening to heavy stuff.i mainly listen to rock and metal. some of my favorite bands are Metallica,Megadeth,Iron Maiden,Slayer,Soulfly,GnR,Dream Theater etc.i dont mind in what ever mood i am.these songs can soothe me down anytime.rock on.

• India
12 Feb 07
Just opposite to that of mine... hee heee heeee. Never mind, thanks for the response.

• Romania
11 Feb 07
i like to listen electronic music but i also listen and other genres of music"rock r&b rap/./..


• Philippines
11 Feb 07
Right now im playing Crossroads by Bonethugs. I really like the beat, its rnb, hiphop thing but not too loud. Its one of my favorite. I alos like slow jam and senti songs. I usually listen to chill out music at night it makes me sleepy. Songs of the 80's are really good!

• United States
11 Feb 07
I enjoy listening to the 50's-60's..But right now I'm listening to Jimmy Buffett..He is my all times favorite one to listen to. When I'm feeling a bit down or moody or just need a up beat I listen to JimmyBuffett and it seems to give me more energy for the rest of the say....

• United States
11 Feb 07
At this very moment, I'm listening to Duran Duran's Astronaut Album. The specific song is Bedroom Toys.

• India
14 Feb 07
hey we just have a same choice of music ,even i prefer cool and slow rhythm music.westlife ,backstreet boys,britney spears etc are some of my favorite bands.I never had any interests towards rock music..but then i have started listening to some of the rock music occasionally.:)