HOW TO get a BIG BICEPS?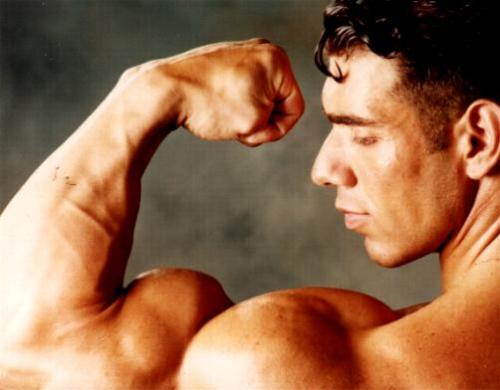 Egypt
February 11, 2007 5:57pm CST
for who is intersted in weight lifting and vigorous exercises i like this sport so much but i have a little problem it is my biceps,i need to increase it in size if anyone know special exercises to make it big quickly please notify me and how many time i should train it per week?
2 responses

• United States
6 Jun 10
Like Desty said, if you have small arms, I suspect the rest of your body would benefit from strength training as well. In that case, your efforts are best spent doing exercises that involve multiple muscle at a time, like pull-up, chin-up, squats and lunges. Also, diet plays a bigger role in building muscle than lifting weights. Eating a balanced diet full of quality protein (chicken, lean beef, grain, eggs, fish) along with complex carbohydrates and fiber will ensure that your body has the materials it needs to build bigger muscles. I'm a tall guy and I used to be pretty frail. I started lifting AND eating a ton and I went from looking like Kevin Durant to Lebron James in 9 months or so lifting heavy weight 4-5 times per week.

• United States
26 May 07
Try compound exercises that work your biceps. Under-handed pull downs and pullups are awesome. Pre-exhaust the biceps 1st with barbell curls, throw in pullups, then finish them with 1 arm cable curls to failure. Work them once a week and you should see some results.