How many people out there actually think that the Holocaust never happened????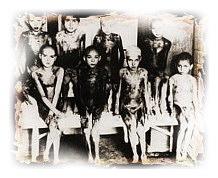 United States
February 12, 2007 12:55am CST
I have tun up against some real ignorance, but this is rediculous. You mean to tell me that there is no one that has family members who have survived to tell the stories. My grandmother was there, and it was no walk in the park. Look at the pictures and see the terrible things that people used to be put through. How anyone can say that the war was fake has got to have "ignorance" as a middle name. And if you still don't belive that someone like Hiltler could be so overpowering, then you need to talk to David Faber. He met my daughter and she said it was the best experience that she has ever had. She got to talk to him for awhile and got one of his books. It's amazing what the human body can endure. Sicken's me....Shalom
2 responses

• Canada
4 Apr 07
How ridiculous. The Nazi's were the perfect record keepers, not just on paper, but film as well. Those of us who had loved ones living in Europe during the war hear the stories and see the tattoos. Utter utter nonsense to even think these attrocities did not take place. "Lest we Forget"