Why do we are wrong in knowing a person?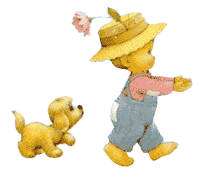 India
4 responses

• India
12 Feb 07
i don't know ...some times it happens to me too..i have a best friend when i am studying in 6-7th class.and when we promoted to high school,she start to ignore me and make other friends(i think they were smarter than me).at that time i feel some bad.but later i realized that it is good.now i got two best friends and i want them always with me!they really caring me.some misunderstanding happen sometime but we care each other.we know what other want..

• India
13 Feb 07
Its we who assume that people are good to us. How do you know whats going on the persons head? I knew a guy who just a friend and sometimes came in my group in my 12th. Then in the degree college we landed up in the same class. We are always seen together we share some secrets and every1 thingg we are the best of friends. But thats not the case. we must realize ourself whether we can trust a person. In your case you thought he was your best friend , its you who made assumption. In todays world its tough to find a good friend.

• India
22 Feb 07
Too much Expectation always create problem so dont expect too much from your people, keep going on.