Do u like James Bond???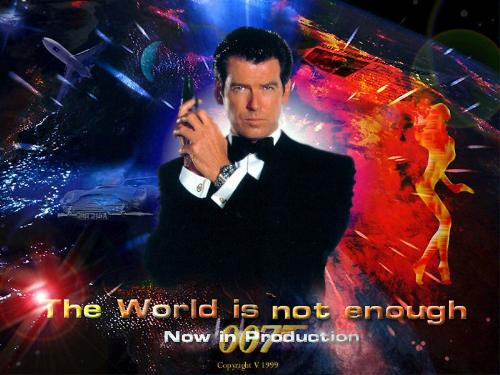 India
8 responses

• India
23 Feb 07
Hi I only like peirce Brosnan only..I like him thats all

• India
22 Feb 07
I dont think there wud be ne1 who wud dislike the initials of bond series which stars sean connery As 007...and needless to say that i used to be a diehard fan of 007 until daniel craig gave a lacklustre performance which seemed having no traits of Bond Whatsoever...Extremely disappointed :( :(...I think brosnan was way far better than him...!!!

• India
21 Feb 07
i like james bond 007 i like earlier bond i like rooger moore he is humorous i do not like new bond

• Sweden
20 Feb 07
Yes i like James Bond, but the old movies had a better "bond" feeling than the new ones, Pierce Brosnan in golden eye is just so good!

• Nigeria
17 Feb 07
i love the old jmes bond,roger moore,sean conere...the old guys acted better

• India
17 Feb 07
Of all the actors played the James Bond role, I love the Octopus James Bond more. The picture is also gets shooting in India with Vijay Amritraj etc.

• India
16 Feb 07
I like James Bond 007, previous actor suited this role more than the present one.

• Philippines
12 Feb 07
Yes, i like James Bond. I've watched James Bond movies. From the first movie until now. Many actors portrayed as James Bond but i really like it.