Are you a youtube member?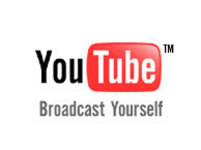 Italy
6 responses

• Israel
12 Feb 07
I'm a member for few month now.. I usually watch moe them I upload (It comes that i'v allredy watched 18400 videos X_X and those are without counting all the videos I watched when I was signed of...).. I usually upload anime clips or episodes.

• United States
12 Feb 07
Yes, I have been a member of YouTube for awhile now. I don't have any videos uploaded, but love watching other peoples. I recently found out about another site though, in a lot of ways its better, its www.LiveVideo.com better picture and sound quality there. I found out about it from a vid on YouTube in fact, one of the people I watch has gone over there now. Maybe someday I will upload something, but not today!

• Italy
15 Apr 07
thanks for this link, now i see the video/audio quality!! many thanks!!

•
12 Feb 07
I like to use YouTube to look at the videos other people have put up on there. I have never uploaded my own videos, but I think I might start to if they really start paying. I like to use it, as I find out loads of songs that I didn't know previously, and there are some very talented directors on there.

• Italy
15 Apr 07
it's a good thing the paying program of youtubr..hope that will work fine!!


• Italy
12 Feb 07
is a very nice site and easy to use, nice for share with lot of persons the personal video!

• Brazil
12 Feb 07
Yes, i do upload my personal video, many motorcycle videos, and some others ;)

• Italy
12 Feb 07
nice! i love car and bikes, if you want, you can see some video from racing simulator http://www.youtube.com/profile?user=nitrodona

• Philippines
12 Feb 07
yes!...im a member of youtube but i havent tried to upload some videos of my favorites!...i forgot my id and im tried to do the same thing all over again!..

• Italy
12 Feb 07
bad situation!! i know..sometimes i lose some id detail and is incredible the procedure to have back all the data! hope that you solve this problem! have a nice day!