Rome the eternal city........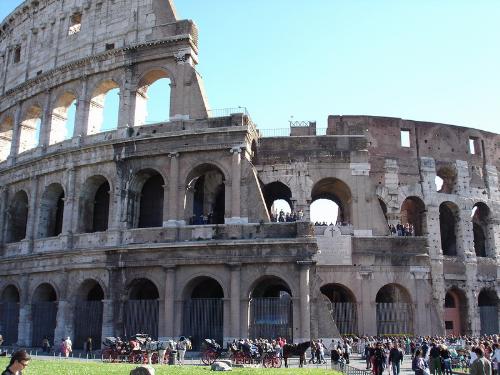 Italy
February 12, 2007 10:21am CST
I've lived in rome for 16 years,I love it so much and I think it's the most beautiful city in the world.Have you never visted Rome?
5 responses


•
22 Feb 07
I visited rome for a few days in Janurary, I found it to be a lovely city but think I enjoyed it much more as it wasnt to hot or crowded, we went to most of the touristy places in rome and didnt have to wait around at all, I would love to go back there and my parents are going in April, there are som many wonderful things to see and do and we didnt have enough time to do everthing so I hope one day I will be back


• Italy
15 Feb 07
i've been in rome for 8 time and i rally love it! i'm a student and i go to the univerity of calabria! i would to go to univerity in Rome but its a really expensive city and so i just can visit her! but a day i hope that i can live there!

• Philippines
15 Feb 07
I wish I can visit your place. you are so lucky you lived there.:)