Online Novels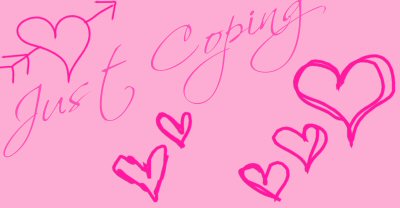 February 12, 2007 3:49pm CST
With the internet business booming, and people spending more and more time online, 'Online Novels' seem to be the way forward... So, my question is this: are they just a waste of time? I personally think they're well worth-while, as they require less time than novels, and they have none of the limitations that published novels do... http://www.blogchex.com/justcoping/ Check it out if you get the chance... It's called Just Coping...
7 responses

• Australia
13 Feb 07
I have never read an 'online' novel, but I always made the assumption that if I wanted to read for eg. "Pride and Predjudice" that I could read it on the net and that was an 'online novel' --- from reading this discussion I think that what I am understanding that 'online novels' are particularly written for the purpose of being 'online' and not the same as a book I might pick up at the library? is this right?

•
13 Feb 07
I suppose, in a way, you're right, but some authors who are having a tough time breaking into the publishing market put their novels online, so they can create more of a fan-base, and therefore stand a better chance of being 'discovered'.

• United States
12 Feb 07
I've read a few online novels and I've enjoyed a portion of them. Some were pretty crappy, but so are some regular published books. I don't think they're a waste of time, but I do think it's going to be a while before they really gain popularity. like anything new, it's going to take some time for them to catch on.

•
13 Feb 07
Yeah -- of course, some people think that they have the *right* to just copy a random published book...

• Hong Kong
12 Feb 07
Online novels can be downloaded to your PDA too. That means you may get more than 1 novels a time and read them one by one when you are on your way to somewhere. When you are stuck in traffic jam, they are good time killers.

•
13 Feb 07
Really? I had no idea -- I really should buy one of those things...

•
6 Dec 07
no,i don't think online novels waste time. firstly,just like published novel,online novels can record the mood and matters in past life as a memory as well. secondly,no matter where you are,only if there's internet ,online novels just can be read or writed while published novels cannot do that. thirdly,online novels can be shared with other people who is on line ,which enhance your chances of communication with others who are willing to make friends with you ,and even you can get a soul mate if you are lucky. so,i think online novels is worth being .

• China
30 Nov 07
I think it is a west of time to read novels.as novels are usually too long to read... that really do bad to you eyes...

•
2 Jul 07
I really like reading anything online, but nothing beats reading a good book late at night, either... I think there should be a sort of happy balance... Reading some stuff online, and some regular books, because, let's face it, otherwise we'll become too reliant on the internet etc. I think there's a lot more freedom with writing on the internet, because some types of copyright etc, that can be avoided on the internet, through, say, a fanfiction site, that has a general disclaimer.

• Omagh, Northern Ireland
14 Feb 07
Hi-When You say Online Novel,do You actually read them online,or are they ebooks that You can download to a PDA or ebookman?I like ebooks-I use MS Reader on my desktop puter,have worn out an ebookman,and now have an MP4 player that will display them...I'd like to recommend Projectgutenberg.org -A group whose raison d'etre is to collect out of copyright books,convert them to plain text,and archive them so anyone can download them for free! Shakespeare's works are there,Sherlock Holmes,and many classic books..