Who watches Brothers & Sisters?

United States
February 12, 2007 5:39pm CST
I'm really getting hooked on this show! But I hope Jason Lewis isn't leaving the show, as he broke things off with Kev last night. What do you think? Who's your favorite character on the show? And what do you think of Rob Lowe as a presidential candidate?
4 responses

• Canada
11 Apr 07
Oh I love this show. I wondered what his real name was. Thanks for posting that. He is such a hunk. Oh I too hope he is not leaving. He is very easy on the eyes. I love this show. It is one of my top 10 that's for sure. I look forward to Sunday nights. I hope Rob Lowe stays around too. He is such a good actor. It'll be interesting to see what the next twist will be.

• United States
12 Apr 07
Yes I hope they keep both Rob Lowe and Jason Lewis on. 2 hotties.

• United States
13 Feb 07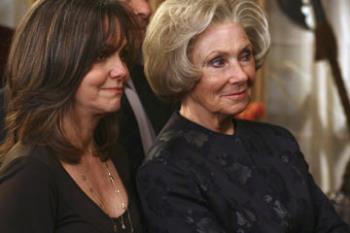 This is a very good show. I have always liked Sally Field. She is a good actress, and I hope this show is successful The show has a good cast and it is well written. I don't like holly and I hate the way she is trying to tear the family apart. Rob Lowe's charcter would make an interesting candidate

• United States
12 Feb 07
I've heard alot about this show but have not been able to really watch it. Maybe one of these weeks I can actually have the time to sit and enjoy a whole show!

• United States
29 Feb 08
It's a year later and I still love his show! It's getting close to the election on the show, just as in real life, and I can't wait to see which way they take it. Won't it be something to see the whole Walker clan at a White House affair? Rob Lowe gets my vote any day! Annie

• United States
29 Feb 08
Yes he's pretty easy on the eyes. I wouldn't mind seeing him as president either!