Who's your favorite Tekken 5 character?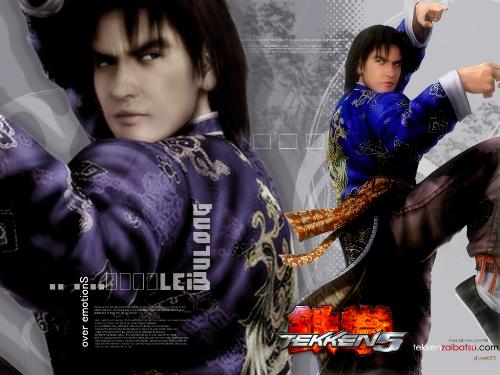 Philippines
February 12, 2007 8:57pm CST
My favorite Tekken 5 character is Lei Wulong. He's the Jackie Chan look-alike and the character that utilizes the 5-style Chinese Martial Arts. It is kinda difficult to master his moves and juggles during the first time you'll be using this character. But after you've mastered his stances & combos, he's the best character to be used.
7 responses

• India
5 Apr 07
paul is my fav. player becoz he is smart,sexey,powerful

• Philippines
12 Apr 07
i like paul too. he's got some funny endings


• Philippines
13 Feb 07
I also like Ling Xiaoyu's graceful moves. Both her & Lei utilizes an identical form & pattern of fighting styles. They both have a variety of stances, wherein Xiaoyu's style is more concentrated on the Wushu-style kung fu...

• Philippines
25 Apr 11
I really love to play Tekken! My favorite Tekken 5 character would be either Eddy or Christie. I really love their Capoeira moves, originated from Brazil. I also love the swiftness of their attacks and they could aim for high, medium and low at the same time. It's nice to have these combinations especially when you do it perfectly. They are not really the best characters in the game but if you are able to master it well, you are able to use them completely to a new and higher level. They could infiltrate blocking moves if the attacks they use will shift to another position, either from high to low, low to high, mid to low or mid to high. Their attacks could really make wonders.




• United States
22 Mar 07
Asuka Kazama is my favorite character because she's the perfect blend of Jun and Xiaoyou(sp?); plus her ending is hilarious.

• Philippines
13 Mar 07
im a taekwondo freak.. so i choose hwaorang and baek doo san