my son has ADHD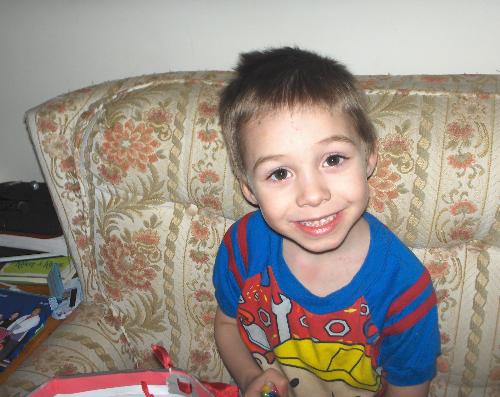 Canada
February 13, 2007 10:21am CST
My son has ADHD (attention deficit hyper-activity disorder). He could never focus on anything and I could never get him to behave. I was at my wits end on what to do. I didn't want him on medication because then he was happy one minute, crying the next (kind of like a woman on pms)and seemed like he was always stoned. I tried the "Feingold Diet" on him to see if it would help. I was skeptical to try it but it has helped tremendously. Basically, you eliminate all artificial flavors, colors, and preservatives. I'm a stay at home mom, so i just make everything for him from scratch. Now, he focuses alot better and is well-behaved most of the time. I can tell if he's even had just a drop of the "forbidden" foods by his attitude, because then he won't listen at all and is bouncing off the walls for 3 days. My boyfriend and I are also eating this way most of the time and I have lost 12 pounds without even trying. If your child has ADD or ADHD i highly reccommend you give this diet a shot. Has anyone other than me tried this diet? Please share your stories here -- whether they be good or bad.
3 responses

• United States
14 Feb 07
My 18 year old has Bi-polar and is on Abilify.

• United States
13 Feb 07
So glad to hear from someone else who didn't want to put her ADHD child on meds! Our son was diagnosed with inattentive ADD in December 2005. We did nothing for a couple of months while I researched the meds and alternative treatments. We don't do the Feingold diet strictly, but we do buy a lot of organic foods and try to keep him away from anything that has corn syrup or high fructose corn syrup because that seems to trigger his bad behaviors. His teacher has not called me once this school year to tell me he's not focused or is falling behind. His grades are great and his behavior has improved. I would advise anyone with an ADHD child to try dietary changes before the meds. There is nothing natural about meds, and often very different cases of ADHD are treated with the same medication. That doesn't make sense to me. Way to go with the diet! I'm right there with you!

• United States
13 Feb 07
another thing to add to that diet would be absolutely nothing with sugar first thing in the morning (unless its natural sugar like from fruit ect) and the last thing before going to bed that he eats should contain protein.. this will help him get more resfull sleep which is a big thing for someone with ADD or ADHD! i have ADD and so does my son.. we also try to stay away from all the 'evil' foods and it helps ALOT plus its much healthier for us! im so glad u tried a diet rather then just sticking him on the meds! studies are starting to show that sticking kids on meds is turning some of the ADD and ADHD kids into sociopaths! since the meds cut them off from their own emotions!