is jewellery a neccessary item in a girls life?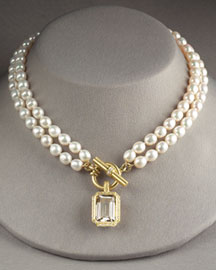 India
February 13, 2007 2:24pm CST
is it necessary and mandatory for the girls to wear jewellery all the times?
1 response

• United States
13 Feb 07
I don't think so. I rarely, if ever wear jewelery. Mostly it's because I don't have time in the mornings to pick some out. Also, I don't own a lot. I like having cute little bracelets though in the summer, so in the summer I usually wear those. But it is definitely not necessary or mandatory. I think people should wear whatever they want to wear.