why my flag sign on top is 5 but my best response is 3?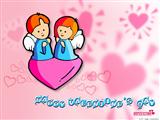 China
2 responses

• Philippines
16 Mar 07
Hi my friend sorry for the late help on this matter. Our star rating depends on our active participation on mylot also the quality of our respond and we make sure that every respond we make is 2-3 sentence and we rate all the discussion we responded also we rate all those who respond to our discussion. We also mark best response to our discussion who are more than 2-3 weeks to resolve the unressolved discussion you have and it will help incease your star rating. YOur star rating will increase if you actively participate and how does other myLot member rate you so keep on posting and enjoy each respond you make. Have a great day my friend.

• China
17 Mar 07
Thanks for your response,my dear friend.

• Philippines
17 Mar 07
It is my pleasure to respond to a friend discussion. Thanks for the best tag my friend!


• China
14 Feb 07
hello, i am sorry I was confuse whith "try to rate all ur posts+,-", Pls tell me the meaning. Very Thanks!