Gmail is open.........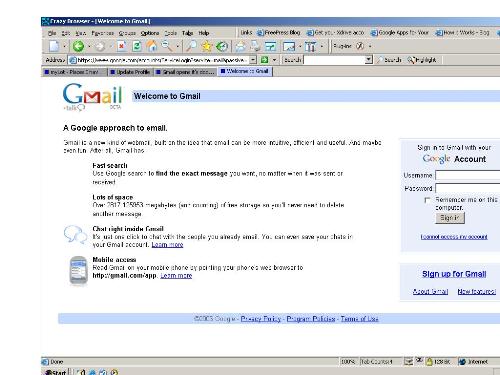 India
February 14, 2007 2:59am CST
hey guys to day I iopened gmail and i was surprised to see that ther is asign up option on the main page. it means you do not need an invitation to get a gmail now. it is a good news. So gmail is open for public. Have you noticed it yet???
4 responses

• India
14 Feb 07
Gmail was opened for general user a long time ago one month to be exact just like orkut was.

• India
14 Feb 07
Dude it is wrong that one months back gmail was open to public. it was in news on 7ty feb and I noticed it today when i was about to sign-in. So dun give false ews here.



• India
14 Feb 07
Didnt yoiu read the story as you no longer need an invitation. You can go and directly join dude.