India or Sri Lnka???????????????????????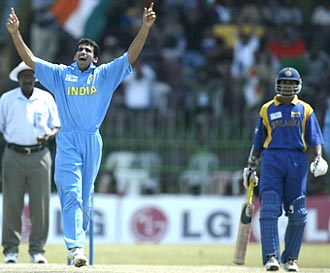 India
February 14, 2007 6:42am CST
Who you think will win the third match of this series.
6 responses

• India
16 Feb 07
ofcourse India, i am an Indian.....

• India
18 Feb 07
hey man what happend, why no response, very busy i suppose.........


• India
14 Feb 07
India has got a fair chance in the current ongoing encounter with SriLanka. India has to win the series to keep their momentum alive before the world cup. Srilanka has came here without 2 of their main strikers, as if they were on for some "official practise sessions".

• India
14 Feb 07
i just completed watching it and india won the match by 5 wickets.