which team will go on to win the world cup 2007???????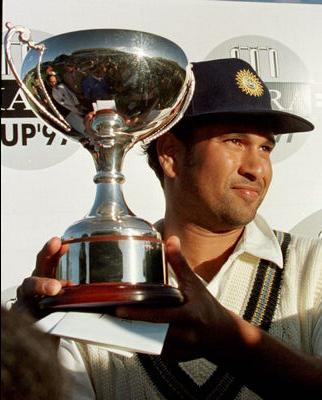 India
5 responses

• India
6 Mar 07
Considering our current form i think India is one of the favorite to win this world cup but at the same time they have to be quick in the outfield and should not loose any opportunities. One more thing friend, even if India wins this cup i dont think that it can continue its momentum like how Australia did!

• India
3 Mar 07
i think india can do it.. we hav 3 out of the six leading run scorers n odi in our lineup..we hav the more experienced kumble, one of the best off spinners in the game aswell......

• India
15 Feb 07
I also agree australia are the hot favourites. But both England and Newzealand also having a slight chance to win this world cup. England is playing well and england is the only team who reached maximum number of finals in the previous world cup matches.

• Pakistan
15 Feb 07
Well Australia is too hot favourite team for 2007 world cup.But you can say aslo south africa is a favourite team for this world cup. South africa win last both series with India and Pakistan and this are looking in form and south Africa win with Australia one day series with world record target 434runs