Valentine's Day Memory...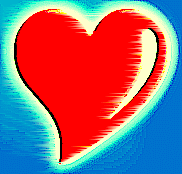 Canada
February 14, 2007 11:53am CST
What is your best Valentine's Day memory? For me it was a few years back and I had recently broken up with my long-term BF so I was of course sitting at home sulking and drowning in self-pity!! I remember that I had on my PJ's at 4 pm and my hair was an awful mess. There came a knock on my door and when I answered it, my best guy friend was standing there with a dozen roses and box of chocolates all dressed to go out. lol.. I told him there was no way I could get ready in time to go out to dinner and he said that was non sense. He pulled me out the door into his car in my PJ's and drove off. He pulled up in front of my friends salon and once inside sat me down and had them do my hair, nails and make up. "but I am still in PJ's" no your not he said as he showed me the exact dress I had been drooling over at the mall a week earlier. We went for dinner at my fave resturant and saw a great movie, but the best part of the night was just know that my best friend cared and loved me. Now if he had not been a gay man... I would be married right now!!!Share your best valentine memories? Share your worst?
2 responses

• United States
14 Feb 07
That is a great story! You have a great friend in that guy. I don't have any really good stories to share, as I have been single at every valentine's day I can remember and my friends all had someone. I do have a cute one, I was living in texas with a friend of mine's family and they had a little girl I took care of, she heard that I didn't like valentine's day and bought me a whole box of Valentine's day cards and signed them all to me from her and gave me a bag of hershey kisses... it was sweet.

• Sweden
14 Feb 07
That sure souds like a great story. To bad he is gay =) Here valentines is not really a big holiday and this year me and my bf probably won´t celibrate at all, we will save it for our one year anniversary that is the 25th =)