Clarance

United States
5 responses

• United States
14 Feb 07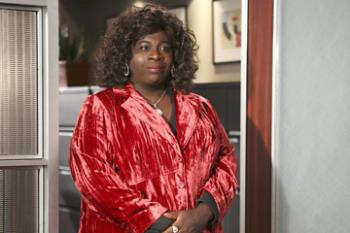 He was great, He makes a very interesting character on the show. His other personalities are very colorful and entertaining.

• United States
6 May 07
He did Great! I love that guy!

• United States
28 Feb 07
i do like Clarence, he is a fun character. i thought it was kindof funny when he ran back to his briefcase and touched the "Oprah" wig.


• United States
14 Feb 07
You are so right....Clarence did a fantastic job. The writing for the character, the concept, the acting....it all was great. I also thought the "Lightfoot" situation was great and the problems the 'little' lawyer had with the one partner was good too. Denny on the stand was good....it was just a really great show last night.

• United States
21 Feb 07
It is amazing to me that the writers can continue to come up with such great characters, such as Clarence, and Denny.