Whats your dream car?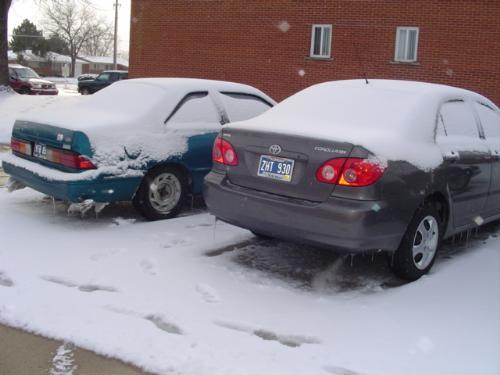 United States
February 14, 2007 9:40pm CST
What cars do you guys dream to drive one day if you become a rich person? Well, if i become rich, I would love to drive A Lincoln Navigator or Mark VIII or something like Lexus and BMW... that's ma favs.... Other cars would be something like Toyota Camry, Mitsubishi Eclipse, Mustang, Corvette and Cadillac....
3 responses

• United States
15 Feb 07
Man my dream car would couple of them in each category Lamborghini, BMW 7 series, and and the fastest of all Mclaren....

• Nigeria
15 Feb 07
Enzo becuz only 400 of them is made worldwide. they cost about 1.3million and it's freakin fast i think it's 800hp or 1000hp not sure. i'm fine with either one. some rich stupid guy from Cal crashed one of these precious thing about 2months ago

• Indonesia
15 Feb 07
dream car?? I've already owned my dream car, too. It was a 1974 Toyota Landcruiser Station Wagon with four-wheel drive and eight forward gears, including four in low-range. It was a beast and I called it my Sherman Tank because it had solid steel construction all around. I felt impervious driving it, like if anyone hit me, they would suffer. I sold it after I no longer had much use for it reading electric meters on country routes....happy nice day.