So what did you get for Valentine's Day???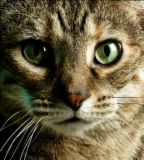 United States
February 15, 2007 7:48am CST
I was just wondering what everyone got for Valentine's Day? How did you spend your evening with your special someone?I decided to cook a nice meal at home, instead of trying to drag my three kids to dinner with my hubby and I. He got home from work and walked into the kitchen while i was cooking. He was standing there holding this cat. He said "happy valentine's day". I'm like okay, where are the flowers? And i got a dang cat instead. I don't know what in the whole he was thinking, when he decided to get me a cat for valentine's day. I was a little disappointed, because i rather have flowers. So after dinner, i had planned for the family to watch movies together. But that didn't happen, because i had to get the kids ready to go to the store, to get a cat box, and some catfood.
10 responses

• United States
18 Feb 07
I got... a whole lot of... get this, you won't believe it... NOTHING! Yep. Got zilch, nada, zip, nothin'... But thanks for askin'!

• United States
18 Feb 07
huh. Well i hope you had a good valentine's day anyways. Not counting the fact that you didn't get anything. I'm sorry

• United States
18 Feb 07
I didn't, actually... It was a pretty miserable day. Maybe that's because I thought it'd actually be a decent one for once in my life. HA! I was wrong. :P

• United States
18 Feb 07
I'm sorry that you had a valentine's day. Maybe the rest of the week will be better for you.


• United States
17 Feb 07
lol... how have you been. i haven't seen you in a while. I guess we have both been spending alot of time with our children lately.

• United States
21 Feb 07
I'm really glad that your son is feeling better.

• United States
9 Mar 07
Actually me and the boyfriend had to put off valentine's day for the week after. I paid for us to go see "Wild Hogs" movie. Which that movie was hilarious. Then my boyfriend paid for dinner and we went out to a local tavern which they have the best stuffed cabbage. LOL what can i say im hungarian/slovian. We usually do the same thing for birthdays ** woohoo*** i get a free meal and movie the end of this month.

• United States
10 Mar 07
Well congrates, and i hope you have alot of fun. i enjoy dinner and a movie too.

• Pakistan
19 Feb 07
well ... went on carneval had fun.

• United States
19 Feb 07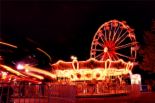 I haven't ever went to the carnival on valentine's day. But i bet it is fun.


•
17 Feb 07
i didn't get anything on valentine's but he did get me a chine oufit to wear for chinese new year..he is hoplessly not romantic but he is very caring..so we do joke aqbout it..i am happy he does so many other thigs for me..he looks after me as best he can..i can't complain..

• United States
17 Feb 07
Yeah, i guess you have a point there. i can't complain either.

• India
16 Feb 07
well the cat is better then th flowers to say the least the flower will droop away in few days but the cat will always be round you and remind you of your hubbies love for you and for me hard luck this time too no one till now to celebrate my valentine but really waitng for the right person in my life to be my valentine

• United States
17 Feb 07
I'm sure that right person will come along... just give it some time.


• Philippines
16 Feb 07
i got 2 dozens of peach roses and a box of belgian chocolates from my husband. he had them delivered at my office on valentine's day. we didn't go out to celebrate. we just stayed at home and enjoyed each other's company (with our daughter) =)

• United States
17 Feb 07
I'm glad you had a wonderful valentine's day. I was expecting roses as a gift, but i never did get that. lol

•
15 Feb 07
What a lovely present and it is so relaxing stroking a cat , he could have given you all the things to go with it to save you going to the store but hey! that is just a man thing lol isn't it xx

• United States
15 Feb 07
I agree. My hubby claims that he put alot of thought into the gift... i was like okay, so where's the litter box and food.??? lol. I think the thought more about the gift, instead of what the gift needed. lol