which is the nicest outfit you have worn that made the best impact?

February 15, 2007 1:23pm CST
i remember when i used to sing years ago.. i loved indian music and i used to sing.. i got made a beautiful outfit..i designed it ..choese the colour..and if anyone has seen the film pakeezah they would know the style..the gharara lucknowi stule.but with the tight trouser underneath and the skirt all flouncy..it was a lilacky midnight blue..i wore it to perform and wow did i feel inh my element..what about you guys?
7 responses

• Canada
15 Feb 07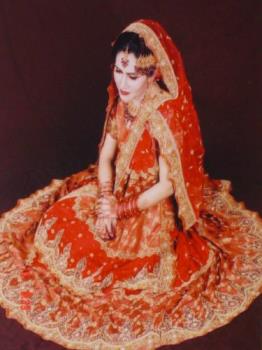 i think the nicest dress i ever worn was my wedding dress and eevrybody still remember my image of being a wonderful bride and after wards i saw many bride pictures of my family cousins... and they just copy cat my style .... but i feel proud that i started the trend...:-)



• United States
17 Feb 07
When I wore a size 4-6 last year (now a 16) I wore this very pretty sun dress. It was a flower print of purples and dark greens and just made my eyes pop out since they are a pale pale ice green and I have read hair. I felt real nice. Now I feel like a fat pig


• United States
8 Jul 07
In all honesty, that would probably be my wedding dress. I had a nice suit that I wore to job interviews, but for the most part, just wear regular clothes.

• United States
8 Jul 07
My barnd new tux that i got last year it got rave reviews.