weather changes affects my health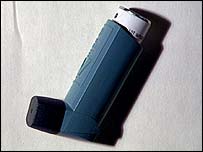 Philippines
February 15, 2007 6:28pm CST
that is right, weather changes affects my health, simply because i have asthma. well, the doctor informed of me of this and i do observed that it does happen to me. what i could not understand is that why am i too sensitive to it even if i am taking my regular dose of medications? is it impossible for me to prevent any attacks or wheezing?
1 response

•
16 Feb 07
I too find the weather effects my health.. Im a victim of Ostioparosis and find the cold really creates havoch for me! I try when ever possible to get to warmer climates in the winter months! it is something that really helps me lots. But without the trips over seas to my beloved holiday Island of Tenerife it is a case of dosing up with extra strong pain killers to keep the pain at bay Lynn-Marie

• Philippines
16 Feb 07
people like us really need to be careful with our health. we should not be stressed by avoiding whatever health triggers we have. but on your side, it is a different health condition and i do hope you will always be able to prevent it especially on cold months, even to treat it. take care!