Thick pinky toe nail. Help me!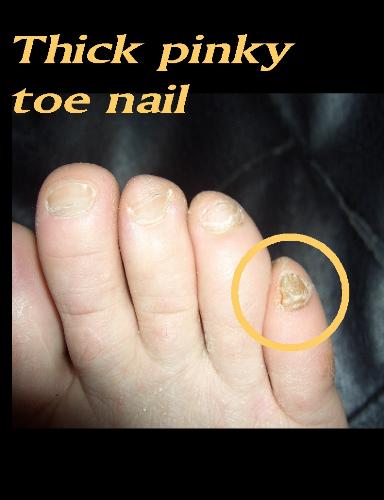 Canada
5 responses

• Canada
16 Feb 07
i have the same problem on both of my feet. the weird thing is, it's only the pinky toe. anyhow, i usually just file it down with an emery board until it's not so thick.


• United States
1 Mar 07
you probably got have nail fungus. My granddad had the same problem he went to the doctor and they gave him some pills it took a while but he got rid of it. Check with your doctor.

• United States
26 Feb 07
A friend of mine suggested soaking my feet in hot water with a capful of Olive oil. She said it softens the nails. I have the same problem with one of my pinky toes. It's the one I am always stubbing. I also bought an antifungal polish. I just soaked my feet for the first time today. It felt a little weird and I smell like olive oil. But I can't believe how much softer and shinier my nails look.

• United States
26 Feb 07
It could be caused by a couple of things. It could be caused by scar tissue or by a nail fungus. If it is caused by scar tissue, filing it down would probably be your best option. If it is caused by nail fungus, try an anti-fungal cream and that should help.