American Idol becomes "World Idol"

Philippines
3 responses

• Philippines
16 Feb 07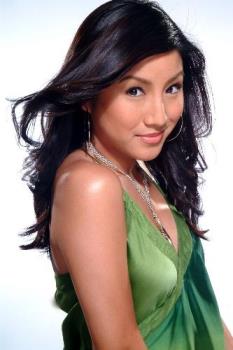 Yup,there are many Asians or from Asian descent who have been in the top 24 or even the top 3/4, mostly Filipino-Americans like Jasmine Trias, Camille Velasco and Jose Penala aka Sway.Im proud to be Pinoy!

• Philippines
16 Feb 07
Yeah! I wanna know if A.J. Tabaldo is pinoy too, currently in top 24.. I'll be looking forward to seeing him perform if he is.

• Canada
16 Feb 07
I do watch American Idol, and only started last season, because it did not catch my interest. Being from Canada, I was immediately interested when I learned that there was a Canadian Idol as well, so watched that last season. I gather the birth place of the program was in Great Britain and was the brain child of Simon. Am I to presume that since he introduced it to North America that he is sponsoring it in other countries. I for one would watch it worldwide, but then I wouldn't have time to post on Mylot.

• Philippines
16 Feb 07
haha! yeah.. considering that i'm an addict to AI, might spend more time on it than mylot! lol!

• Palatka, Florida
16 Feb 07
I think it's pretty neat myself. We neat a varity of different cultrues competing.