Salad dressing... Thousand Island dressing????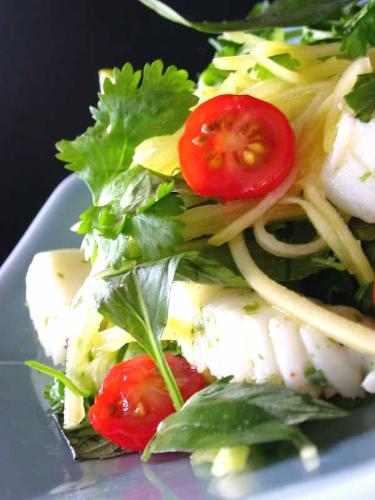 Philippines
February 16, 2007 12:02am CST
I love salads and I usually make one at home. Just want to ask if anyone can tell me the ingredients in Thousand Island dressing... I know I can find a lot of recipes of it in the Internet but I want to get it from someone who's been making salad. Tnx!!!;););)
3 responses

• India
23 Mar 07
"Love A thing that love you for sure", my mom used to say these about salaads,they really have food values. One salad prep from my mothers kitcken, she used wipped cream(home made), onoin powder,monoguans, and onion pipes to make a make-over use this over any salad and notice the great change. Have a good healthy day.

• United States
23 Feb 07
My mom uses Miracle Whip salad dressing, onion powder, ketchup, garlic powder and pepper with a splash of white vinegar. Its a season to taste recipe.

• United States
16 Feb 07
Ok, this comes from my Mom's kitchen, and you can't go wrong with this recipe... This recipe will make quite a big batch. 1 jar of mayo (no low-fat stuff, it changes the taste) Add ketchup until you get that orange color, mix well Add sweet relish until you get the consistency you want Put in about 2-3 tablespoons of Worsteshire sauce and mix well Finally, put in two packets of Sweet and Low (don't add sugar as it does not dissolve as well) - You may want to add more Sweet and Low to taste (depending on how much Worsteshire sauce you put in. That's it. It will usually keep for a few weeks, so if you don't plan on eating a lot of salad, you may want to make a smaller batch of it. Good luck!