Marvel Fans Excelsior: A Wolverine Film is now in the works. Right?

United States
6 responses

• United States
16 Feb 07
I love Hugh Jackman, especially as Wolverine. And it really doesn't matter if it is a 'beginnings' movie. I think it was in the first movie that they said they didn't really know how old he was because of his ability to heal. So he could have maintained the same appearance for quite some time.

• United States
17 Feb 07
Well, he will not look the same as he did when he was fifteen, but he will look the same from 21 and on, so that will be awesome.

• United States
22 Mar 07
The old comics are so good and when a movie is made about the comics, it sure as anything better live up to the hype.

• United States
22 Mar 07
Any film with Wolverine in it would be great, just Wolverine alone would be great.

• United States
16 Mar 07
I can't wait to see this. I'd read about it and I hope it will be as good as I think it could be. I'm really glad that they have Hugh Jackman playing Wolverine still. I was worried that with it being different from an actual X-Men movie they might recast. He is so good as Wolverine it would be very difficult to picture someone else in the role.

• United States
16 Mar 07
I want to see this film so bad. Hugh Jackman is Wolverine. There is never a question on that.

• India
17 Feb 07
it is simply great that we al Wolverine fans will be able to see a whole movie of it. i basically saw the X-men trilogy just to get to see more of wolverine. It will be great watching the movie when it comes i'll surely watch it first day.

• United States
17 Feb 07
We will all be happy when this film comes out.


• United States
17 Feb 07
I am sure Avi Arad, Stan Lee, and some fanboys will make a lot more films happen.

• India
30 Nov 12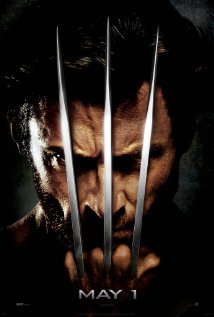 The movie about Wolverine is X-Men Origins: Wolverine, it was released in April 2009. So far X-Men Origins: Wolverine is the best X-Men movies of all time, if you haven't seen it do watch it. One of the best Hugh Jackman's good performance is in this movie, I loved this movie ...