What Do YOU Think Intimacy Is?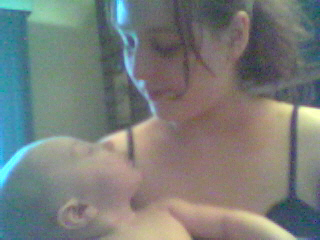 Canada
February 16, 2007 12:54am CST
There are so many different versions of Intimacy.... Everyone seems to have a different thought on what it truly is... I think that it's so many things personally... Love, tender touches, gentle embraces, fluttering kisses, The whisper of love in your ear, a meaningful glance... god, so many things... And the thing is, it's not just with your partner/significant other, it's anywhere, with anyone... it can be with your child, the moments we cherish, it can be with a relative, friend, anyone... Thing is, today, in the year 2007, too many people can't seem to find the true meaning of intimacy... or if they do they don't have it, or have very little... it's disheartening to see how many people just go through life totally oblivious of something that is truly amazing... SO, In this discussion i would like to hear from all people if possible, people, what do you think Intimacy really is...? Have you had a really special intimate moment in a long time...? anything you want to say on here would be nice to hear... go ahead and speak your mind...
5 responses

• Philippines
16 Feb 07
Intimacy entails that both are on same wavelength or plane where speech is merely an accessory. In the fast moving world such as ours and the "noise" at the background ... one rarely has an intimate moment. Sad, but that is the reality of life in the modern world.

• Canada
16 Feb 07
It seems like the best intimate moment is where speach dissapears, but if you really care about someone it doesn't matter what's going on, you can still have that moment... It's just how often you notice it, or watch the little things in life that gets in the way i think...

• United States
16 Feb 07
You are so right intimacy is all those things and much more. To me being really imtimate is having your partner or friends know the real you. It's being able to say anything and not being judge for what you say or do. This to me is how a person can feel safe and real with the other person,

• Canada
16 Feb 07
exactly my thinking hun.... just another type of intimacy... it's nice to see some people actually thinking about it... Thank you.

• India
17 Feb 07
To me intimacy means, when words get chocked in yourself and emotions dosent have any words in dictionary to express and time get suspened, when you are with some one and your soul rush to capture the one you are with and all you could do just a touch , fleeting brushing of body, fingers feeling in the air and trembling lips just murrmurring inside and a little, a brifest embraces brings you at the top of the world.

• Egypt
16 Feb 07
first i agree on all the above mentioned words about the intimcy which you wrote. about me the intimacy is one of the most important parametrers in our life because without it the life will be as a jungle all try to eat the other to get what he/she want so we have to have the intimacy & the tolerance to get the love from the people around us and a good life with cooperation.