Absolutely silly discussions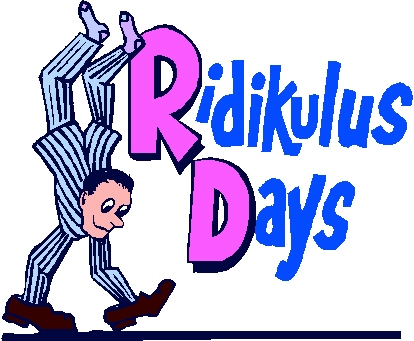 Canada
February 16, 2007 1:16am CST
When you come across a discussion that you think is really silly actually not even silly but makes no sense at all have you ever gone in just to almost poke fun at it . Or do you just ignore it. Usually I ignore them but I just went into one and made a comment just because it was so silly. How would you answer this . This is all it said. Or something like this "What do you do now"?
5 responses

• Egypt
16 Feb 07
I don't mind answering here, it's a bit different than my discussion :) I used to respond to some silly discussions just for fun but I figured out that this way we only encourage it, now i just ignore them and I report the ones that asks us to "answer with yes or no" or have a question in the title and nothing in the body.. these are abuse/spam discussions that mylot asks us to report and they do delete them eventually at the cleanup before they make payment, that's why many people complain about losing some of their earnings where they shouldn't be responding to things they know are against mylot rules and must be deleted sooner or later.. reporting it and get it deleted sooner is helping other members so not many people will respond to them before they get deleted..

• Malaysia
16 Feb 07
is this one of those silly discussions, haha jus kidding the best way would be to ignore them. Do we have mordartor in Mylot we should have them to control those topics and if necessary delete those lame topics. Jus a suggestion, but as a normal user i would suggest of not answering them cause if u answer them ,they remain on top and more ppl would respond to them so by responding to them no matter what the respond is we are encouraging those posts with stupid silly topics,in my opinion serious users should form a group to tackle the problem.

• Etowah, Tennessee
16 Feb 07
I do not/ I think it wasted time to answer to topics that will get deleted in the end, so no I just skip over them. I see so many complaints about earnings going down, and I have never noticed that mine have gone down so I will continue only answering questions that I believe the poster wants real answers and replies back to.

• Ireland
16 Feb 07
When I first joined myLot, I used to reply to all types of discussions, even the ones like you have described. I wouldn't poke fun, I would just ask the poster if they could elaborate. However, I soon learned that I was losing points by the score as these topics were being deleted by myLot and I was losing all my points. I like to read the responses to these posts, as some of them are very funny, but I don't bother to respond to them myself.

• China
16 Feb 07
i think the only way to treat silly question is to neglect it.